Everyone knows that water and paved roadways, parking lots, or other drive or walkways aren't meant to go together. Modern paved surfaces are created with slopes and drains, helping to collect water, shuttle it away from travel zones, and drain it into storm drains — also called "catch basins" — through large grates. This keeps pavements clear of water-related obstructions and their appearances in tip-top shape.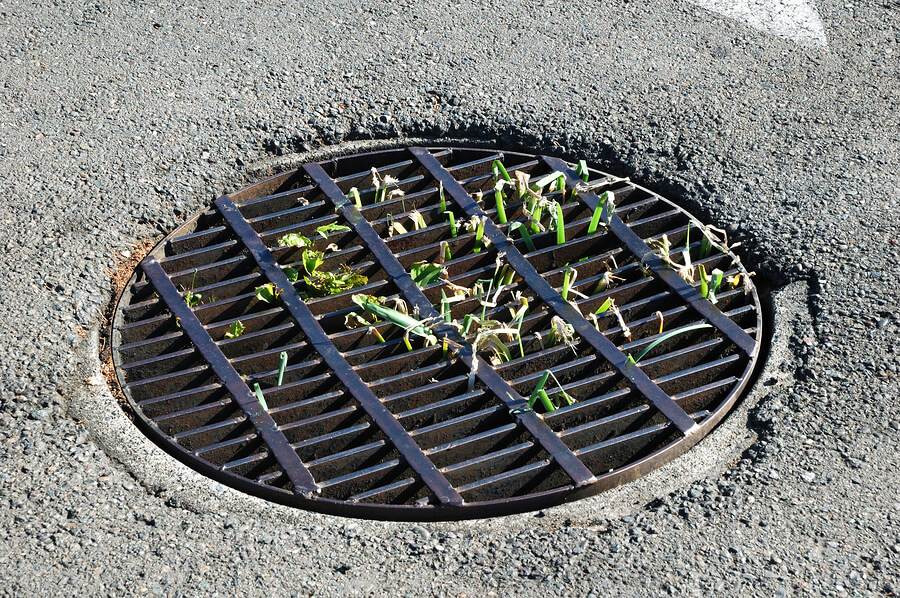 If you've ever wondered what catch basins are, how they work, and how they impact parking lot pavements, you're in luck. Read on for a quick guide to catch basins' role and importance in preserving and maintaining your paved surfaces.
What Is a Catch Basin?
A catch basin or storm drain can typically be found along a road or parking lot curb to help redirect water and control runoff from heavy rains. The basins often empty into your city's drainage system, keeping water from pooling on asphalt pavements and avoiding potentially hazardous conditions.
Some of the pitfalls of improper drainage include:
Flooding during heavy rains or snow melt

Ice buildup during cold months

Unsafe walking or driving conditions

Cracking or potholing

Other signs and symptoms of erosion
Catch basins are planned and built into the framework of new paved surfaces, including sloping to direct the water flow toward drains and proper underground drainage to move liquids away from the pavement. They can also be built into curbs, or created alongside paved surfaces and covered with grates to ensure pedestrian and vehicle safety. No one wants to fall into a big, concrete hole filled with water, after all.
Your expert paving partner should determine the type of catch basin used in your business' paved surfaces. The most important thing is that proper drainage is installed and that it continues to work at its best to keep your paved surfaces safe. That's where proper maintenance comes in.
What Happens When Your Catch Basin Requires Repairs?
Catch basins that are not working properly showcase that inefficiency in several ways, including visible standing water and ice buildups. Several culprits could be behind this improper functioning, including factors as simple as dead leaves or other debris clogging the drain.
It's imperative that you call your trusted paving partner the moment you notice a catch basin is not working at its best. As with most things, catching warning signs early ensures that you can fix relatively small problems before they become massive issues, thereby reducing the need for extensive — and expensive — future repairs.
Have your paving team regularly come out and inspect your catch basins to ensure optimal function when you need it most. This will help your company avoid parking lot flooding during the first spring rains or ice buildup when the snows start to fall, for example. It will also ensure that your firm provides a safe, walkable, and drivable surface for all its employees and customers.
Call an Expert Paver to Answer Your Drainage Catch Basin Questions
If you are interested in learning more about catch basins and how they can create a positive impact on your parking lot or other paved surfaces, give your local paving expert a call. NVM Paving & Concrete is happy to answer your questions, come scope out your project, and provide a free, no-obligation quote.