McLean's Top-Rated Commercial Paving and Concrete Contractors
McLean's Most Trusted Asphalt & Concrete Contractor
At NVM Paving & Concrete, we're proud of our deep regional roots. We've been offering superior asphalt and concrete paving services along the East Coast since 1985, building our company's reputation through strict adherence to core values like excellence in service, honesty, and quality workmanship.
Our team of talented, hard-working experts believes in these core values, taking pride in their work, making an ongoing commitment to safe and exceptional projects, and building valuable relationships with local businesses, property managers, site managers, governments, and more.
We've been working toward our dream of serving the region as a full-service contractor for decades, and we're ready to put our expertise to work on your next asphalt or concrete paving project.  
Providing Superior Paving Solutions
NVM Paving & Concrete is a full-service paving contractor with decades of experience, and we're continually working to ensure our concrete and paving solutions exceed expectations. Whether you're looking to resurface a parking lot or driveway, begin a new development project, undertake major construction efforts, maintain an existing project, or find an experienced snow removal team, our experts have you covered.
Our services include:
Asphalt construction, excavation, infrared repairs, installation, milling, overlay, patching, repair, resurfacing, and sealcoating

Catch basin and drainage installation and management

Concrete construction, excavation, formwork, framework, maintenance, paving, poly raising, and repair

Crack sealing

Evaluation and consulting services
Granular de-icing, liquid de-icing, and ice management

Parking lot striping, marking, signage

Pavement management programs

Snow management, plowing, relocation, and removal

Soil stabilization

And more
From installation to routine maintenance and everything in between, trust NVM Paving & Concrete to care for your paving project. Our experts will work with you to understand your budget, timeline, specifications, and other essential aspects, ensuring we deliver an end product that tops your expectations.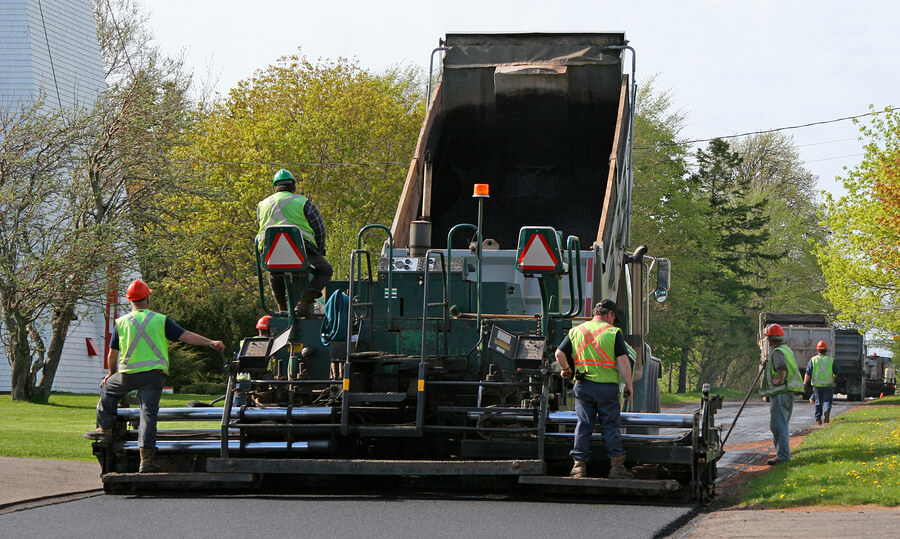 Professional Commercial Paving Services You Can Trust
When McLean businesses need paving and concrete services, they know NVM Paving will provide the quality and expertise to help them get the most from their investments. We offer the resources and unmatched expertise of a regional provider paired with a genuine commitment to the local community, meaning your project gets above-and-beyond attention and resources.
We offer:
Asphalt and concrete industrial facility structures

Asphalt and concrete for property managers

Maintenance and repair services

Project planning and design services

Retail parking lot paving

Snow and ice remediation services
Give Us A Call to Discuss Your Next Project
Whether you want general information about asphalt and concrete paving, a trusted partner with which to conduct comprehensive structural repairs, an expert in design consultations, information about preventative maintenance plans and services, or have other paving-related concerns, NVM Paving & Concrete is your go-to for all your needs.
Give us a call to discuss your project, and we'll provide you with a no-cost, no-obligation quote. Can't make a call? Fill out our contact form, and we'll be in touch with you soon to discuss your next steps.