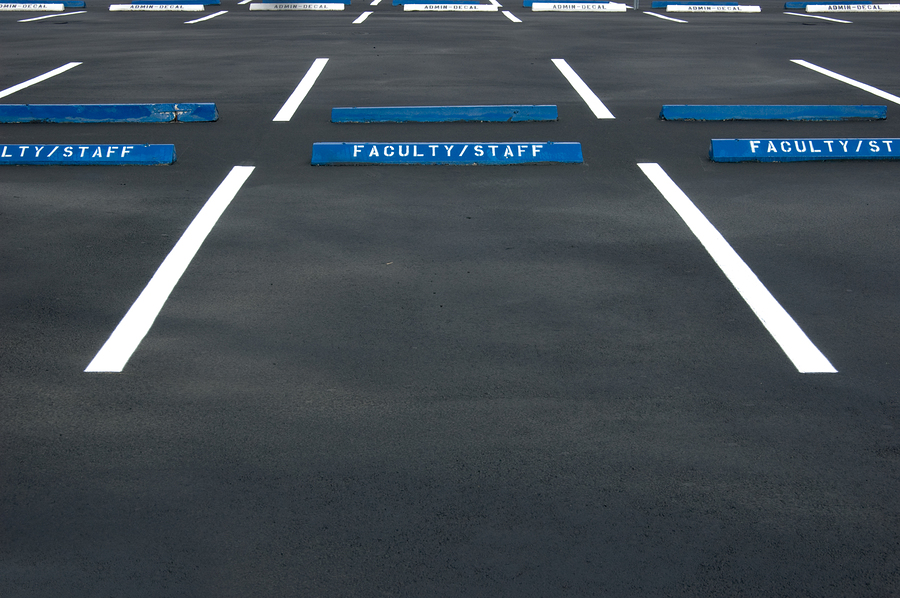 Parking Lot Striping Services
To get the most out of your commercial parking lot, investing in striping is vital in bringing together the look of your paving and ensuring its longevity.
NVM Paving & Concrete has been providing high-quality commercial and public pavement maintenance and management, including parking lot striping, for over 25 years. We have built a reputation among our customers for excellent service and our commitment to safety. Along with parking lot striping, we also offer services in asphalt repair and maintenance, concrete maintenance and coating, asphalt construction and sealcoating, concrete construction, and snow removal.
If you are business in the Manassas area and are in need of parking lot striping services, give NVM Paving a call today!
Benefits of Parking Lot Striping
There are many benefits to parking lot striping beyond enhancing it's aesthetic.  
Gives your surface an attractive and organized look to leave a great impression on your customers

Helps safely direct traffic

Prevents damage and wear from occurring in more vulnerable areas of your pavement

Ensures your parking lot will comply with state and federal regulations
New Parking Lot Striping
If you are considering having a striping or restriping done, call NVM Paving today. We'll send out our expert designers to inspect your parking lot and provide a custom design that fits your business.
When creating your design, we consider critical factors such as the amount of traffic flow to ensure safety,  how to align your spaces for maximum volume, and ensuring compliance with all state and federal regulations.
Failure to comply with the Americans with Disabilities Act (ADA) and other relevant regulations will land your business in hot water. Our designers have years of training and experience creating lots that are safe, efficient, accessible, and fully compliant. Don't risk hefty fines, partner with professionals who know the law.
Parking Lot Striping Services
We offer a variety of parking lot striping services to meet all of your paving needs! If you are looking to either improve the aesthetic of your parking lots design or just want to make sure your property is in line with state and federal regulations, give NVM Paving a call today!
Our parking lot striping services include:
Parking Space Stripping and Restriping

Federal and State Mandated Pavement Markings

Fire Lane's

Handicap Stenciling & Other ADA Makings

Emergency Vehicle Markings

Curb Painting

Roadway Line Striping

Warehouse Floor Striping

Loading-Zone Marking

Airport Runway Striping

Parking Lot Repair

Signage, Wheel stops, and other Parking Lot Accessories
Call NVM Paving Today
For all of your paving needs in the Manassas, VA area, look no further than NVM Paving. We've partnered with commercial, public, and industrial facilities across the East Coast to deliver the highest quality paving jobs in the industry.  
Our team of experts is ready to help you no matter the size of your project. Just give us a call, and we'll come to inspect your property. Best of all, we'll provide you with a free, no-obligation quote.
Call NVM Paving today to see why we are the number one paving company in Manassas, VA!