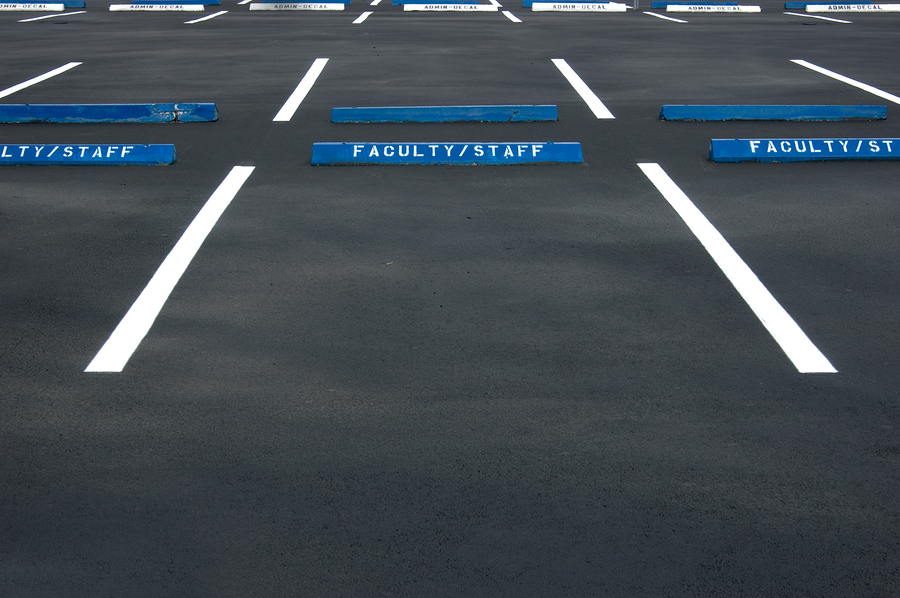 Parking Lot Striping Services
When it comes time to have your parking lot striped, your company will want to partner with an established provider that knows the intricate details involved. Your lot is more than a simple grid of lines and places for visitors to park, after all. It's the first thing people see when they come to your company's offices, and must function to keep both vehicles and pedestrians moving safely and efficiently.
Parking Lot Striping: A World of Offerings
NVM Paving & Concrete is your go-to paving contractor, with decades of success in construction, repair, maintenance, milling, sealcoating, snow removal, line striping, and other paving services. We're here to help your company protect its parking lot investment, adhere to all state and federal regulations, ensure the safety of your guests, and improve traffic efficiency.
Our dedicated, professional team offers:
Airport runway striping

Curb painting

Emergency vehicle markings

Federal and state-mandated pavement markings

Fire lane markings

Handicap stenciling and other ADA markings

Loading zone markings

Parking space striping and restriping services

Roadway line striping

Traffic pattern markings

Warehouse floor striping

Additional parking lot striping needs
Our experts ensure that your parking lots and other paved surfaces are well-marked, easy for drivers and pedestrians to understand, comply with local and federal regulations, and protect both your visitors and your financial investments. Give us a call today to discuss your needs.
Proud to Offer Expert Parking Lot Striping Services
NVM Paving & Concrete has been digging deep into the paving industry for decades, preparing and excavating new projects, laying surface materials, sealcoating and protecting paved services, handling parking lot striping needs, maintaining paving projects, and even executing snow removal processes. When your company needs its lot striped, there's no better partner than NVM Paving.
Design: Striping isn't just painting a bunch of lines on the pavement and calling the project complete. Parking lots require planning if their owners want to maximize their investments in the space, including measuring, designing for occupancy and traffic flow, having appropriate emergency and ADA-compliant spaces, and ensuring that proper safety precautions like stop signs are well-marked.
Striping: The actual striping process may seem simple, but it involves traffic flow calculations, accommodations for special needs employees and visitors, proper layout, and appropriate paint colors to ensure traffic flows smoothly, efficiently, and safely throughout your campus.
Restriping: Lines fade over time, rules and regulations get updated, and parking lot layouts that once worked need revisions to become more efficient. That's where our restriping services come in, ensuring you get the most from your parking lot at every stage in your company's operations.
ADA Compliance: The Americans with Disabilities Act requirements need more than simple signage and placards in parked cars. Our team is experienced in ensuring compliance, giving your company the correct number of right-sized handicapped spaces, signage, surface markings, curb markings, and more.
Arlington's Number One Paving and Concrete Expert
NVM Paving & Concrete is proud to offer expert services to help your company get the most from its parking lot investment. Our team can't wait to get started on your striping or other pavement-related needs.