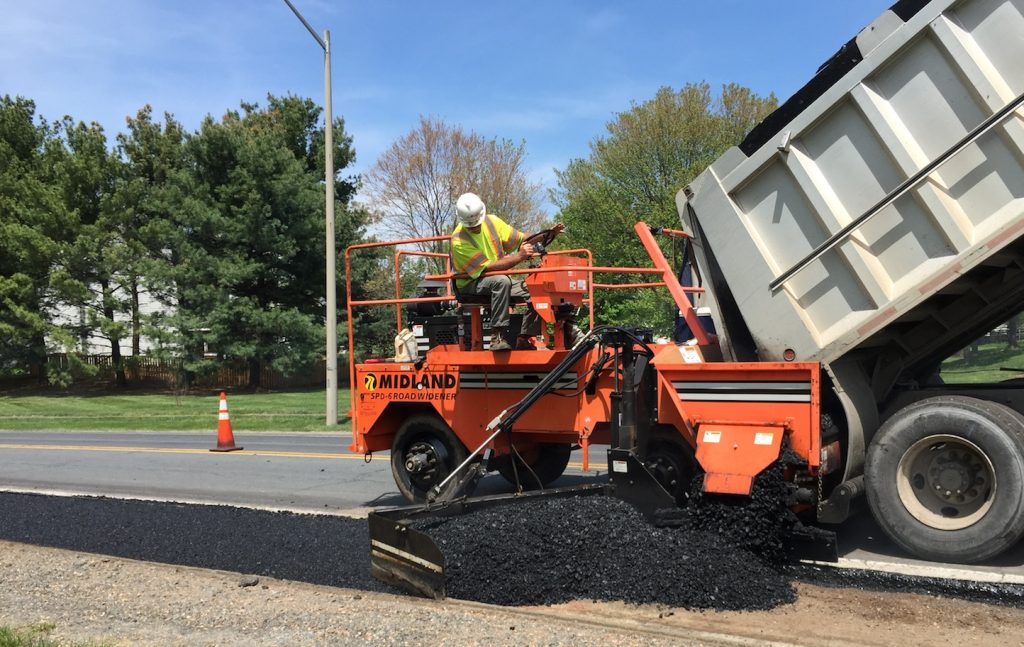 Asphalt Paving Services
NVM Paving & Concrete is a full-service asphalt paving contractor proudly serving Arlington, VA's thriving private and public sectors. With unmatched experience in the entire construction process — from design, value engineering and site evaluations to the completion of the project and ongoing maintenance and repair — we have the experience, expertise, and resources to provide you with the highest level of service.
When you need pavements for your construction project or existing facility, work with experts with a proven track record spanning decades.
From planning to execution, we can be your trusted local provider for all your asphalt needs. Give us a call, and we'll provide you with a free quote for your project.
Full-service Asphalt Paving in Arlington
With the dedication of a local contractor and the resources of a large regional company, NVM Paving & Concrete offers a full suite of services in the Arlington, VA, area. Our asphalt paving services in the region include:
Residential Developments

Asphalt Construction

Asphalt Maintenance

Asphalt Milling

Asphalt Overlay

Asphalt Rejuvenating

Asphalt Repair
Asphalt Construction in Arlington
Asphalt is the top choice for construction projects because of its cost-effectiveness, ability to handle heavy loads and easy maintenance. With hundreds of successful projects all over the East Coast, NVM Paving & Concrete has decades of experience serving the needs of local firms, national businesses and public projects alike.
Partnering with NVM allows companies to reap the benefits of our experience, keep costs low, and ensure quality products that last.
 Our asphalt construction services include:
Parking Lot Construction

Industrial Pavements

Highways and Roadways

Municipal Projects

Sports Courts

Sidewalks and Walkways

Residential Developments
Asphalt Milling & Overlay
When a complete asphalt replacement isn't in the budget, asphalt milling and overlay can be an affordable alternative. Asphalt milling restores pavement by removing the existing surface layer to a specified depth and leaving the sub-base intact. A new overlay top layer is then applied to the sub-base foundation, significantly lowering the costs associated with the resurfacing efforts. The asphalt from the skimmed top layer can also be recycled and reused in new pavement products down the road, making it an environmentally sustainable practice.
Asphalt Repair & Maintenance
Installation, weather, traffic, usage, and more can impact how long your asphalt construction project lasts. Regular, affordable asphalt maintenance can help secure a long lifespan and like-new look for any asphalt project for years to come. You can extend the average service life of asphalt by as much as 40% with recommended maintenance. NVM Paving & Concrete is committed to providing that high-quality service long after the initial asphalt construction project is completed.
Our Asphalt Repair & Maintenance Services:
Asphalt Milling & Overlay

Crack Sealing & Pothole Repair

Infrared Repair & Restoration

Sealcoating

Drainage Installation & Maintenance

Asphalt Patching

Parking Lot Striping, Signage, and Wheel Stops

Curbing & Sidewalk Repair

Snow & Ice Management
Asphalt Sealcoating & Rejuvenating
Asphalt construction projects are an investment, and protecting that investment can ensure a better lifespan for your company's asphalt paving needs. Protecting it with regular asphalt sealcoating will prevent or delay extensive repairs down the road, lengthening the service life of your company's pavement project, preserving its fresh look, and maximizing your investment.
Give Us a Call
We're ready to partner with your Arlington area business to handle all your asphalt paving project needs. Give our NVM project managers a call to receive your no-cost, no-obligation asphalt project quote today.