Snow Removal Services
Bring on the elements; NVM Paving is ready for any storm that comes our way. Our professionals are thrilled to provide business owners and facility managers in Manassas with snow removal services that are timely and reliable
We understand that unpredictable weather conditions hit the East Coast during winter months, and our team of snow removal experts is ready to head your way for routine or emergency snow and ice management.
Our goal this winter is to keep your sidewalks, parking lots, and roads safe. We understand that snow and ice build-up can lead to road accidents or injury. Not to mention – prevent your guests and visitors from accessing the property.
Whether you are a large business looking to keep your customers and employees safe this winter, or you are a public facility in need of snow removal services in Manassas, VA – give NVM Paving a call. Our team of professionals is ready to provide you with a no-cost, no-commitment quote today!
Ice and Snow Removal in Manassas
We provide quality services throughout Manassas, VA. We arrive on-site, on-time so that your roads can be made accessible before, after, or even during a winter storm. Call today, and ask about our services listed below.
✓ Snow Plowing
✓ Snow Relocation
✓ Deicing (liquid & granular)
✓ Season-Long Snow & Ice Management Plans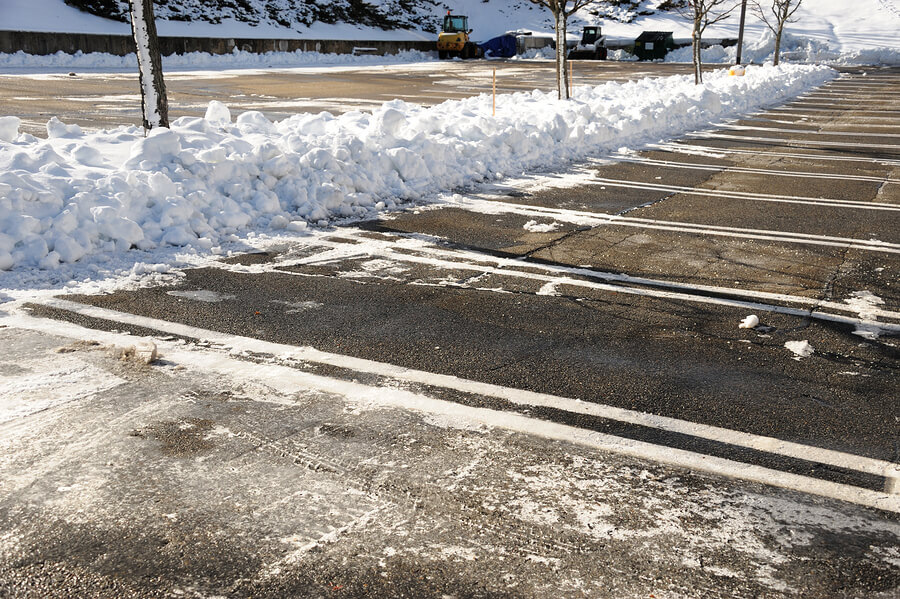 Emergency Snow Removal
In the event of a snow emergency, you can rely on us to provide immediate service. We also provide managed snow and ice removal service. You don't have to be ready when winter hits; we'll have you covered.
✓ Property Managers
✓ Shopping Centers
✓ Industrial Facilities
✓ Government Offices
✓ Corporate Offices
✓ Homeowners Associations
✓ Hospitals
Our snow removal crews are ready to handle any winter storm – day or night – to keep our community safe throughout the season.
Road Deicing
When ice melts, it introduces water into the pavement, deteriorating the structure over time. Through the use of a variety of products, our team works to control ice by providing commercial icing services that won't compromise the structure of the pavement.
NVM Paving is proud to provide safe and environmentally friendly solutions to the hazardous snow and ice build up throughout the winter months. Our professionals love what they do, give us a call today so that we can provide safe and secure pavement throughout Manassas, VA for many winters to come.
Managed Snow and Ice Removal
Be sure to ask about our seasonal management plans so that our team can guarantee your property is safe and accessible all winter long.
Feel free to contact us in the event of an emergency, we are ready to keep your roads and parking lots safe this winter so that you don't have to worry when hard weather hits.
Manassas' #1 Snow and Ice Removal Contractor
We're a local contractor equipped with a passionate team that is prepared to service public facilities and business owners in Manassas, VA.
Fill out our contact form below for a free,  zero-commitment quote so that we can clear the roads together this winter.