Snow Removal Services
There is no need to worry about the safety and accessibility of your pavement throughout the winter months when you call NVM Paving. Our professional staff is ready to tackle any snow emergency in the Arlington, VA area. We keep your roads and parking lots safe by providing professional snow and ice management. Our goal is to ensure no slip-ups or injuries when customers, employees, and guests walk through your doors.
Ice and snow tend to build up and become hazardous. If ice and water melt and leak into your pavement, it will deteriorate the pavement down the road. At NVM Paving, our goal is to keep the streets of Arlington safe and accessible to everyone through the winter and throughout the year. If you need expert snow removal, give NVM Paving a call today for a no-cost, no-obligation quote.
Removing Snow in Arlington, VA
NVM Paving prides itself on efficient and high-quality snow removal to ensure safety for the residents of Arlington, VA. We provide the following services throughout the area:
✔ Snow Plowing
✔ Snow Relocation
✔ Deicing (liquid & granular)
✔ Season-Long Snow & Ice Management Plans
✔ Emergency Snow Removal
We provide critical snow removal and management services before, after, or even during a winter storm. We provide timely and efficient services to a wide range of valued customers in Arlington, VA and the surrounding areas.
✔ Property Managers
✔ Shopping Centers
✔ Industrial Facilities
✔ Government Offices
✔ Corporate Offices
✔ Homeowners Associations
✔ Hospitals
We understand that there are times when the storm never stops. Our skilled team of employees is trained to handle the toughest of storms through the day and night to ensure safe access and reduce accidents or injury during the winter months.
Deicing the Roads of Arlington
Managing the ice around your business facilities can be a daunting task throughout the long winters on the East Coast. It is crucial to keep up with ice buildup to prevent injury and accidents. NVM paving provides commercial deicing services; we carry a variety of products to control ice without compromising the pavement structure.
Give us a call, and ask about our environmentally friendly, and safe surface products today! We hope to ensure the safety and accessibility of your roads and parking lots for years to come.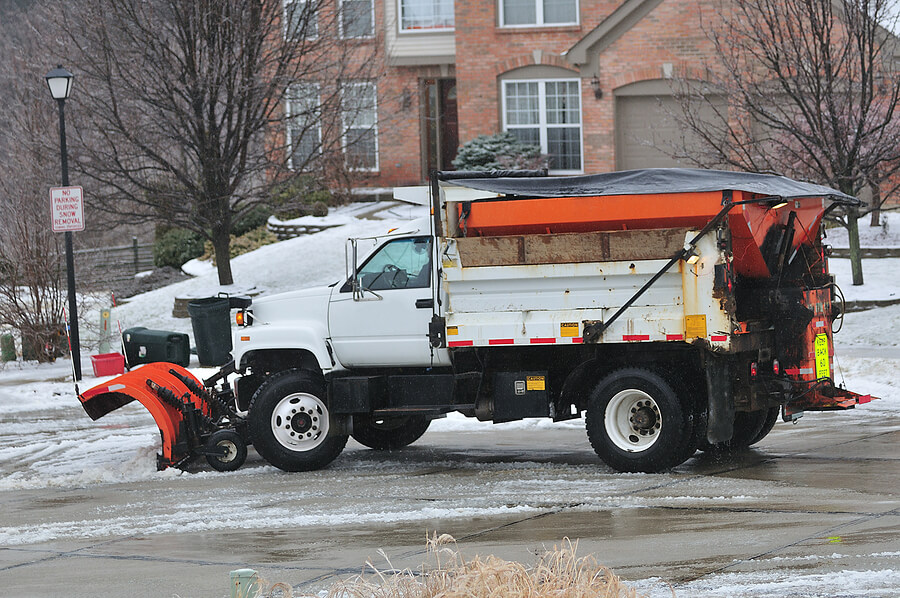 Snow & Ice Management Plans
If a storm hits and you are in need of emergency services, NVM Paving is ready to help. Give us a call, and our team of professions will be there to meet your needs.
Our experienced team will be on the way to you in no time. Give us a call to talk more about season-long management plans so that we can keep your pavements safe all season long.
Arlington's Top Snow Removal Contractor
NVM Paving & Concrete is a local contractor that is ready to help Arlington's business owners and public facility managers control snow and ice buildup.
Winter is on the horizon, and our staff is ready and willing to provide your business with customized support throughout the season. Give us a call today!
If you need emergency on-call help, or if you want to inquire further about our management plans give us a call, Our professionals are ready to talk. Fill out the contact form below; we'll give you a no-cost, no-obligation quote in no time